IDIA invites you to join in the conversation with leading Bharatanatyam artists and support our budding Bay Area youth in what promises to be a most enjoyable event for dance enthusiasts and art lovers. This year, we are bringing this event right into your homes, completely free of cost.
We urge you to take a break from these chaotic times and login to this world of expression.
Our artists are passionate and ready to let the spirit of dance take over. Are you?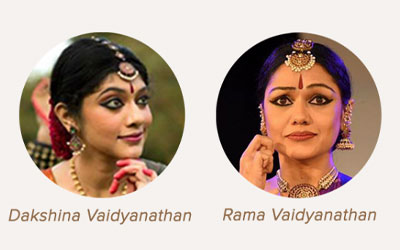 6 PM
An inside look into the thinking world of Smt. Rama Vaidyanathan. A 2017 Sangeet Natak Awardee and one of the most sought out performers of our times, Rama Vaidyanathan and dancer-daughter, Dakshina Vaidyanathan Bhagel converse about her thoughtful, sensitive, and creative process in innovative storytelling using traditional Bharatanatyam vocabulary.